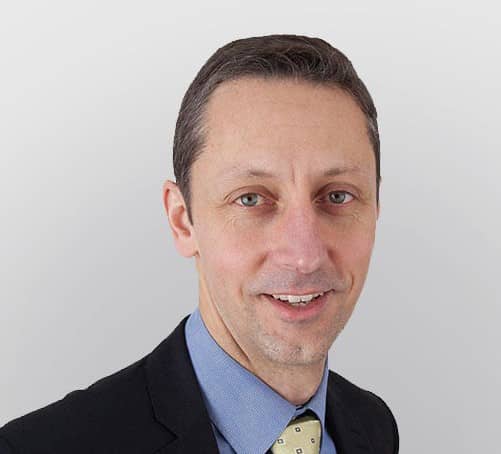 Mr Steven Harsum is a substantive consultant at Epsom & St Helier University NHS Trust who is a UK trained eye surgeon (ophthalmologist) working within Surrey. During his medical degree he was selected for the prestigious MBPhD course at University College London. This involved fast-track medical training, combined a second degree, and a 3 year research doctorate (PhD). His doctorate involved pioneering research into wound healing. During this time he developed his passion and skills for microsurgery. After specialising in Ophthalmology he trained in multiple hospitals in north and south London, spending the final 2 years at the world renowned Moorfields Eye Hospital as a fellow in medical and surgical retina. Since starting at Epsom & St Helier Mr Harsum wrote a successful business case to introduce microincision retinal surgery to the Eye Unit. This was the first such unit in London outside of a Teaching Hospital Environment. The vitreoretinal unit now has two full time consultants and a London deanery vitreoretinal trainee. He has recently introduced 27 gauge surgery and 3d surgery to improve the resolution, outcomes, and training. He performs surgery on a wide variety of conditions, such as vitreous floaters, vitreous haemorrhage, diabetic retinal delamination, detached retinas, epiretinal membranes, and macular holes.
Initially when starting at Epsom & St Helier he was the lead for the National Diabetic Eye Screening Programme for Sutton & Merton. This was a failing programme and had been suspended twice. Mr Harsum turned around the programme and prior to its consolidation with South West London, it became the best performing programme in London. As part of this process he introduced full time diabetic failsafe officers to the trust to track patients through the pathway and ensure that no patients were lost to follow-up, and all of their treatment and appointments were within the recommended timelines. Subsequently, he established the first clinical commissioning group funded 3D OCT diabetic retinal surveillance clinic in London. This OCT clinic is the current model of care for London. Mr Harsum then became one of the quality assurance leads for the national programme and used to evaluate screening programmes nationally.
Mr Harsum also introduced micro-incision cataract surgery. Microincision cataract surgery is sub 2mm surgery. Compared to standard surgery, micro-incision surgery is less traumatic, faster, and safer for the patient. Surgery can be performed using only anaesthetic drops rather than an injection to numb the eye. This surgery can be combined with the latest multifocal or toric lens implants to give outstanding vision for both near and distance without the need for glasses. After standard cataract surgery, available on the NHS, you will almost always need glasses. Mr Harsum is one of only a handful of surgeons in south east England using such small incision surgery. Whilst most cataract surgeons perform 5 to 8 cataracts on a 4 hour list, Mr Harsum regularly performs 15 operations on a 4 hour NHS list. Mr Harsum has held a number of leadership roles whilst working at Epsom & St Helier. First he was lead of National Diabetic Eye Screening Programme for Sutton & Merton, he then became, the Lead for vitreoretinal surgery and medical retina. Mr Harsum was instrumental in starting up the intravitreal injection service for diabetic retina, macular degeneration, and retinal vein occlusions. He became a clinical and educational supervisor, College tutor, then clinical lead of the Ophthalmology department. The department is now one of the best performing departments in London and meets all 18 week standards, and has dedicated failsafe for every service. Mr Harsum has for the past year been the Director of Head, Neck, and Ophthalmology Service at Epsom & St Helier.
Nationally Mr Harsum is an external assessor for the Royal College of Ophthalmologists and sits on Consultant Appointment Panels. Since Covid-19 Mr Harsum has become the lead for Cataract Surgery for London as part of the Covid recovery programme, responsible for setting up high volume low complexity cataract surgery Hubs. He has written a surgical efficiency application that trusts can use to monitor their performance.
Mr Harsum regularly undertakes charity Ophthalmology trips. He has been to British Guyana once and Myanmar 6 times, each year taking a different group of consultants, to teach and perform cataract and retinal surgery.
Mr Harsum is a family man with 3 teenage boys that take up most of his free time. He does however find time to play Squash and competes in the Kent Squash Leagues. Mr Harsum is on the Specialist Register with the General Medical Council (No. 4763770). He is a member of RCOphth, BEAVRS, EU Retina.
Professional affiliations